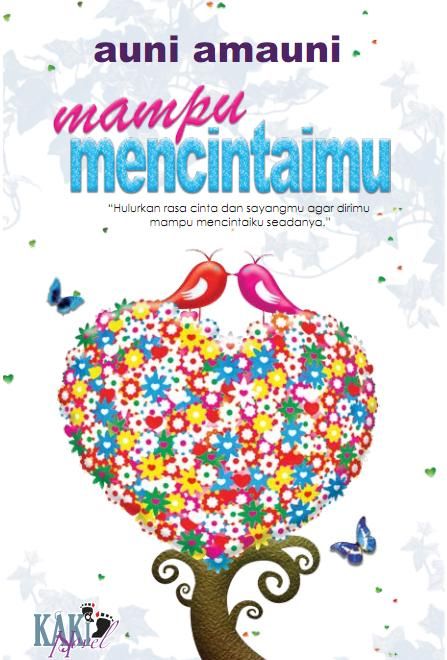 by Auni Amauni
Kaki Novel Enterprise
Seeing her 3 brothers were married off by their parents' choice, Sarah Humaira decided long time ago that she won't be getting married anytime soon, especially not by her parents' choice of groom and the only way to do that was to further studies till she got her doctorate.
But when her parents found out that she would be continuing her studies to the US, her mom objected and she did what Sarah Humaira swore not to do - marry her off. Her parents gave her a choice; be married or they won't allow her to continue her studies. Sarah finally gave in but when she knew that her husband was the person she hated the most, she left him - she went to US while her husband got posted to the UK. They were separated for 5 years!
Coming back with phd, Sarah couldn't get a job as a lecturer so she grabed the first job offer she got as an engineer working under Haris Safwan. Before they even worked together, they had arguments. Don't know why Haris Safwan liked to irritate Sarah Humaira and Sarah Humaira disliked Haris Safwan the first moment she laid eyes on him.
5 years hadn't change Sarah Humaira, his wife as Haris Safwan would say. But Haris Safwan had changed a lot. From a skinny lad, now he was a tough guy; he braced his teeth to make them even and with his karisma and aura, his smiles made ladies melt. He tranformed a lot that even his own wife couldn't recognise him!
Eventhough she hadn't see nor talk to his husband for 5 years, Sarah Humaira still think herself as a married woman and she always distance herself from men, the main reason she could only accept Kamal Ikhwan as a friend. As the day passed, she was feeling more guilty to her husband and it led her to look for her husband. But where to find him? She didn't even know his name! The only thing she knew was that he was in UK.

A work trip with Haris Safwan changed everything. Sarah was feeling all the things she wasn't suppose to be feeling - for Haris Safwan. She was a married woman, for God's sake and she told Haris Safwan the truth - about her marriage, husband and her guilt. Haris who was waiting for that moment thought this would be the perfect time to reveal himself. Haris went home to Sarah's parents' home and with her parents' persuassion, Sarah came home at the same time.

When she finally found out Haris was her own husband, Sarah was more than willing to make up for the lost time. And they were happy. But then nothing as easy as it sound. Before reaching the "...happily ever after...", they were tested with so much. Could their love for each other stand? ;)

My rating: 8/10

Next review: Kelat-Kelat Sayang by Izzul Izzati